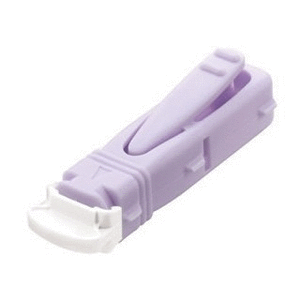 Unistik® 3
Virtually pain free blood sampling. Unistik® 3 has been developed to provide the most comfortable blood sampling experience for the patient, whilst giving the healthcare professional complete control and confidence during the procedure.
Unistik® 3 lancets are a single use, disposable lancet. They feature comfort zone technology for enhanced pain reduction and a visual lockout mechanism to minimise the risk of reloading.
The new Neonate model is perfect for heelstick tests on neonates and for use in ITU/ICU, CCU and laboratories.
Gauge and Depth
Neonate:

 

18 Gauge, 1.8 mm depth
Comfort:

 

28 Gauge, 1.8 mm depth
Normal:

 

23 Gauge, 1.8 mm depth
Extra:

 

21 Gauge, 2.00 mm depth
Applications
Suited for use in high blood flow glucose testing, cholesterol, HGB, PT/INR, HbA1c and other like tests.
---
We Also Recommend